Displaying 1 - 2 of 2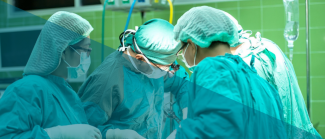 A step-by-step guide for planning and leading a Nurses Christian Fellowship ministry. From the initial launch to the first four meetings, you'll have everything you need to start and grow an NCF community that loves God and serves others. Leaders guide also included.

Some tips, best practices, and examples for leading effective discussions that were developed with artists and art students in mind, but can be applicable for a broad range of audiences.