Displaying 1 - 3 of 3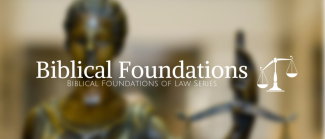 The Biblical Foundations of Law studies are intended to provide you with accessible Bible studies on topics of interest to law students and professionals who are seeking to understand the law from a biblical perspective.
Short, ready-to-use, Bible study discussions guide on topics relevant to students in the legal professions.

Some tips, best practices, and examples for leading effective discussions that were developed with artists and art students in mind, but can be applicable for a broad range of audiences.