Displaying 1 - 2 of 2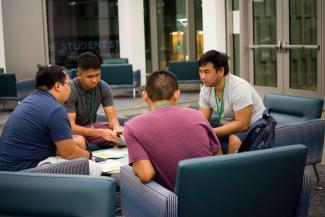 A six-week Bible study series for Pilipino American students to explore their Pilipino identity by studying Moses' journey throughout Exodus. Each week, students will go through an anecdote related to Pilipino identity, a passage in Exodus and a related application. This is a great starter Bible study for Pilipino small groups or chapters to go through to be discipled in their ethnic identity, evangelism, lordship issues and more!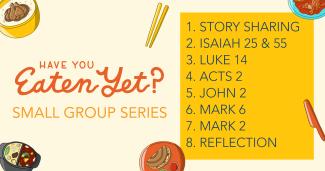 The "Have You Eaten Yet?" Small Group Series is designed for small groups to read and share about their stories and experiences. The small group series will explore God's hospitality in Scripture and reflect on what that means for themselves and their campus.