Displaying 1 - 2 of 2

Well then, look no further! The "Life of Moses" Bible study series was created to help students and staff take the plenary teaching from LaFe13: Mi Gente, back to campus to share with their friends. "Life of Moses" will provide you with the first eight weeks of teaching to help your LaFe ministry become outward-focused from the very start.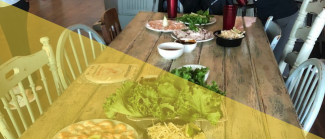 Build trust with Southeast Asians with five important things to know about who we are and what we value.