Displaying 1 - 2 of 2

With her mixed multiethnic and multicultural background, Chandra Crane has keenly felt the otherness of never quite fitting in. Join her as she interviews guests, has lively and honest discussions and helps us to find out how a mixed identity can be a blessing.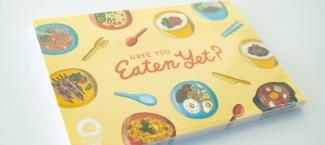 The "Have You Eaten Yet?" Campaign invites us to reflect on our food, hospitality, and authentic community. Learn more about some of the fun HYEY-themed swag (buttons, cards, stickers, and more!) so you can give them away at tabling events, in care packages or goodie bags.