Displaying 1 - 2 of 2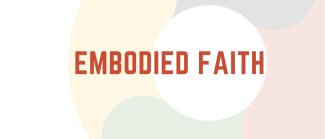 The Embodied Faith Wheel (EFW) articulates the DNA of Black Campus Ministries as we seek to plant, build and grow Embodied Faith Communities of Black students.

Our hope is that each of our InterVarsity chapters will have an advisor they are partnering with on campus. We've curated a few resources to help you, whether you're just getting started or you're looking to improve an existing partnership!