Displaying 1 - 2 of 2

In thinking about mixed ethnic identity, what does it mean to be a "mixed blessing?" Use these two reflections (alone or in groups) to ask this question and sit at the feet of our Brown, multiethnic, Middle Eastern/North African savior, listening to what he has to say about how we have been made for good.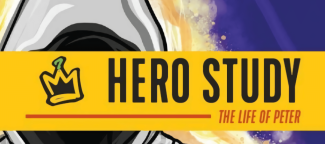 The Hero resource was developed specifically for Black Student Ministry and engages the social identity of black people and its contrast/comparison to our true identity given by God. Available in booklet or digital format.