Displaying 1 - 3 of 3

Well then, look no further! The "Life of Moses" Bible study series was created to help students and staff take the plenary teaching from LaFe13: Mi Gente, back to campus to share with their friends. "Life of Moses" will provide you with the first eight weeks of teaching to help your LaFe ministry become outward-focused from the very start.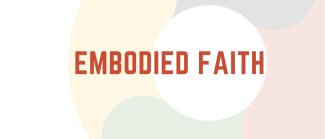 The Embodied Faith Wheel (EFW) articulates the DNA of Black Campus Ministries as we seek to plant, build and grow Embodied Faith Communities of Black students.

Nursing school can make students feel isolated, exhausted, overwhelmed ... and alone. Your ministry to nursing students makes such a significant impact. Reach them online. Mentor them online. Bless them online. We've made these Instagram videos to help you.