Displaying 1 - 2 of 2

Our hope is that each of our InterVarsity chapters will have an advisor they are partnering with on campus. We've curated a few resources to help you, whether you're just getting started or you're looking to improve an existing partnership!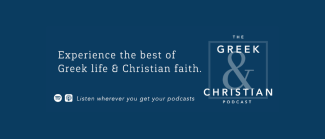 When you think about Greek Life, Christian faith might be the last thing that comes to mind. But we not only believe that it's possible to be Greek & Christian but also that it's the best way to experience Greek Life & grow your faith.