Displaying 1 - 2 of 2

Our hope is that each of our InterVarsity chapters will have an advisor they are partnering with on campus. We've curated a few resources to help you, whether you're just getting started or you're looking to improve an existing partnership!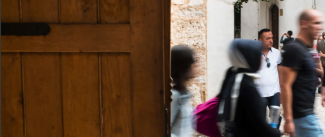 Want to start an international small group on your campus? This resource includes a collection of trainings, handouts, and Bible studies to equip you to develop an international small group.