Displaying 1 - 3 of 3

In thinking about mixed ethnic identity, what does it mean to be a "mixed blessing?" Use these two reflections (alone or in groups) to ask this question and sit at the feet of our Brown, multiethnic, Middle Eastern/North African savior, listening to what he has to say about how we have been made for good.

We've asked pastors, campus ministers, and wise friends of InterVarsity to contribute talks to a series to help you develop the spiritual practices you need right now.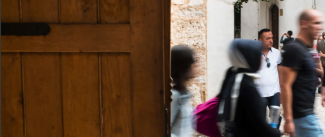 Want to start an international small group on your campus? This resource includes a collection of trainings, handouts, and Bible studies to equip you to develop an international small group.