Displaying 1 - 3 of 3
Short, ready-to-use, Bible study discussions guide on topics relevant to students in the legal professions.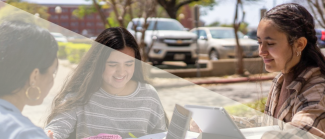 Wanting to get started in ministry with Latino Students? Here are some lessons, best practices, and resources to help you get started from the leadership of InterVarsity's Latino Fellowship (LaFe)!

Three different sets of discipleship cycles you can use for your first meetings with Latino students on your campus.