Displaying 1 - 2 of 2
What does Jesus have to do with justice? This 7-week series traces the theme of justice from the Old Testament to the New Testament, offering a biblical basis for justice as an attribute of God's character and central to God's mission in the world. This foundational series will propel participants towards a life-long pursuit of justice that is grounded in Jesus.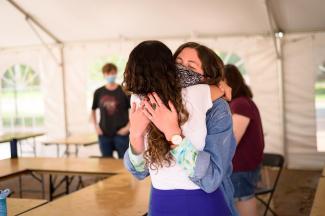 As your ministry prepares to return to campus (whether online or hybrid), help your community process the grief from the past season and long for God's hope and renewal with these two Bible studies (Psalm 42, Isaiah 55), complete with leaders guide and printable manuscript.