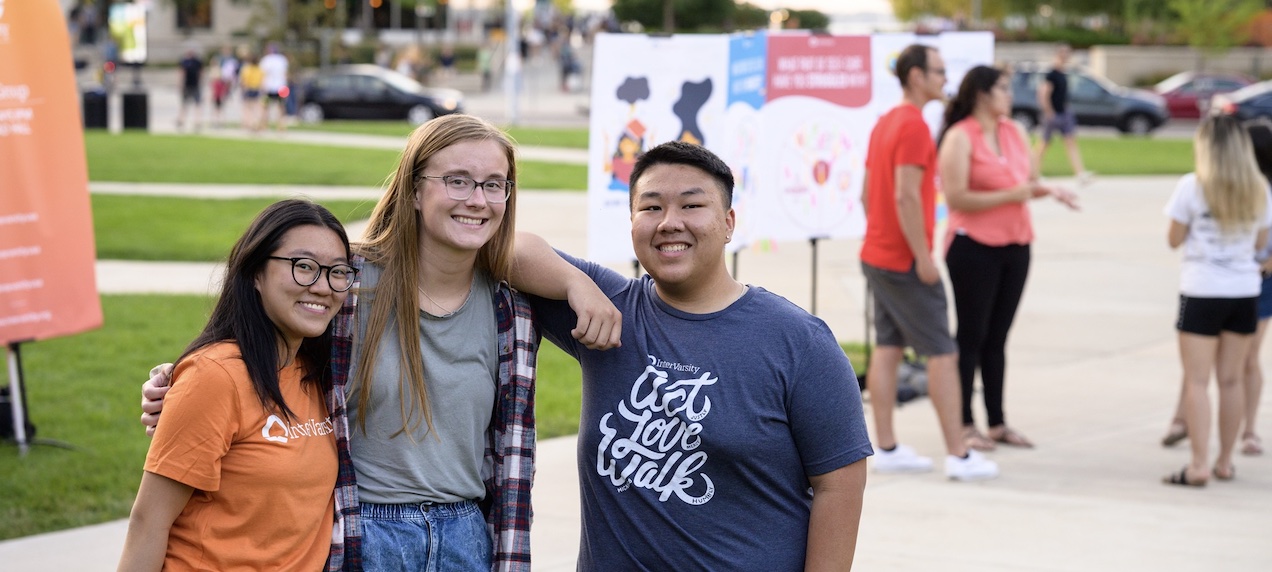 What is New Student Outreach?
New Student Outreach (NSO) is InterVarsity's effort to reach and warmly welcome freshmen and other new students on campus at the start of the school year. It's a key season of ministry to kick off the year with intention and hospitality.
"I'm really nervous about making friends in college. Most of my friends I've known since elementary school, but in college, I won't know anyone. I want to make friends and feel at home."
Incoming Freshman in Wisconsin
The beginning of the school year has arguably the most potential for life-changing ministry. It's when non-Christian students are the most open to saying yes to Jesus. Plan your NSO with the following steps. Or, to make things even easier, skip to the NSO Calibrator to get a customized plan made for your campus.