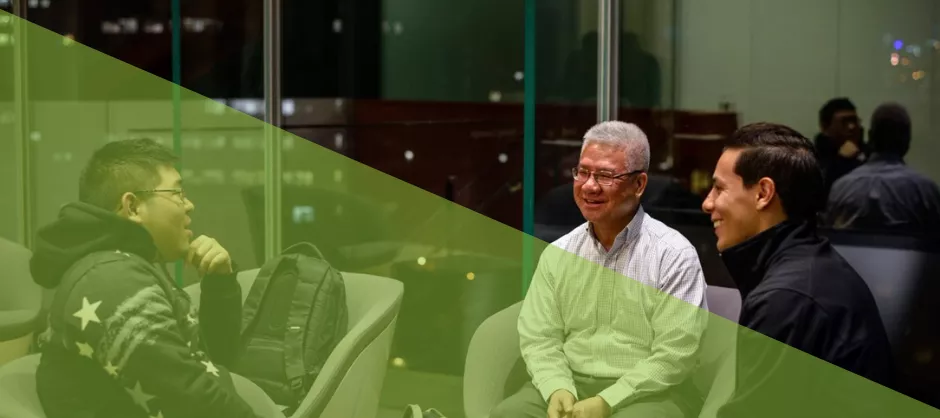 Here are some helpful things to know about ministering with graduate students during the New Student Outreach (NSO) season:
It is difficult to meet Grad students through traditional NSO strategies like tabling. Instead, get to know the people who send emails to Grad students and submit a well-worded invitation to an NSO event (like a picnic) with a photo.
Grad students and your Grad-student leaders don't have time to come to several events. It is better to have a couple of high-quality events than a lot of small events.
Try to follow up with each new grad student with someone from their department (or related field). InterVarsity staff or volunteers should also follow up with new grad students.
Because Grad students are so busy, divide the leadership responsibilities (scripture facilitation, hospitality, and developing community outside the small group) among 2-4 leaders and/or members for each small group.
Most Grad students get 2-weeks off a year. Be strategic about conferences and retreats. This may mean creating shorter retreats, like 24 hours instead of the whole weekend.
Many Grad students feel obligated to be workaholics. Their departments often demand their total availability. Serve these students by going to them and adjusting your work to their schedule.
Many Grad students want connections inside and outside their departments. Create opportunities for cross-departmental connection.
Create opportunities for students to share their work. Create opportunities for students to reflect and share how their work and faith goes together.
Most grad students don't have much or any experience with InterVarsity or other campus ministries. Do not assume familiarity with campus ministry.
Give books away often!
Learn more about Ministry with Graduate Students