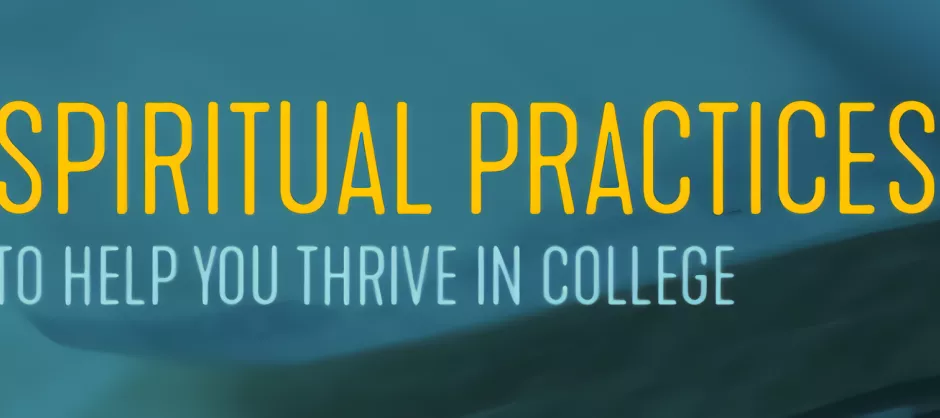 Spiritual Practices to Help You Thrive in College (Large Group Series)
We want you and your friends to thrive in college. Your life with God connects intimately with your pursuit of a healthy college experience. So we've asked pastors, campus ministers, and wise friends of InterVarsity to contribute talks to a series to help you and your chapter develop the spiritual practices you need right now. Each message will contain a reflection on a passage of scripture and a practical application you can use immediately. We're praying that these messages would bless you and your fellowship!
Tips for Using this Series
Use these messages as part of your online large group replacing a live speaker on Zoom one of these talks as your guest speaker. Play them directly from this page, from vimeo, or download the video file and use your preferred media player or broadcasting software.
Even though the talks have been pre-recorded, the messages are intended to be broadly applicable whenever you choose to use them.
Feel free to order the talks however you like; there is no particular order.
Invite and promote! Use these promotional graphics to spread the word and invite newcomers to join you.
Talk 1: "Creating a WordHabit (Psalm 1)"
Rev. Dr. Jon Elswick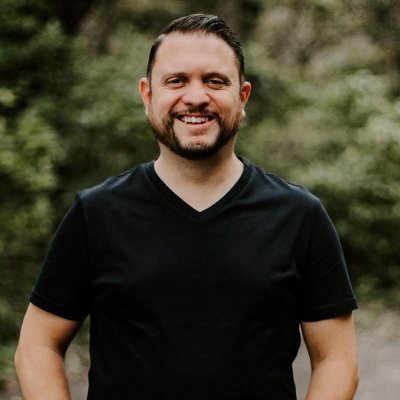 Jon Elswick is the Lead Pastor of Crossway Church. He's passionate about helping grow closer to Jesus by encouraging them to create a habit of engaging with God's Word. He and his wife Melissa have two sons and live in sunny South Florida.
Talk 2: "Above the Noise: Pursuing Silence and Solitude (Mark 6)"
Melyssa Cordero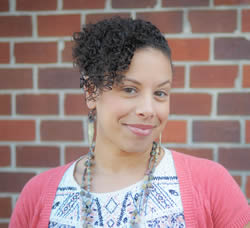 Melyssa Cordero is a proud Afro-Puerto Rican living in Tampa, FL, mothering 4 kids, and loving her husband for the last 17 years. She is one of the Associate Directors for InterVarsity's Latino Fellowship (LaFe) and has been serving the college campus for 15 years. She is a preacher, worship leader, and a 90's R&B enthusiast.
Talk 3: "Why Bother with Community? (Ezekiel 17)"
Pastor Alex Kirk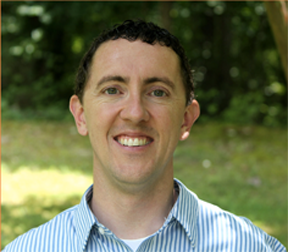 Alex Kirk is the lead pastor at Chatham Community Church located just outside Chapel Hill, North Carolina, home of the mighty Tar Heels. Alex was on staff with InterVarsity for 16 years in Virginia and North Carolina before moving to church-world and loves creating Christ-centered communities of human flourishing that leave life in their wake, just like Jesus did.  
Talk 4: "Walking as Spiritual Practice (John 15)"
Victoria Mejia

Victoria Mejia has been working with InterVarsity for 17 years. She currently serves as the Associate Director of Leadership Development for our national Latino Fellowship. She has a desire to see students and staff grow in their love for Jesus and be empowered by the Spirit to comfortably lead from their created Latino identity. Victoria has a master's degree in Intercultural Studies and Christian Leadership from Fuller Theological Seminary and lives in Sacramento, where she is known for being the best Tia (auntie) to her 9 nieces and nephews as well as her various close friend's children. 
Talk 5: "Silence, Listening, and the World of Noise (Psalm 46)"
Rev. Dan Huang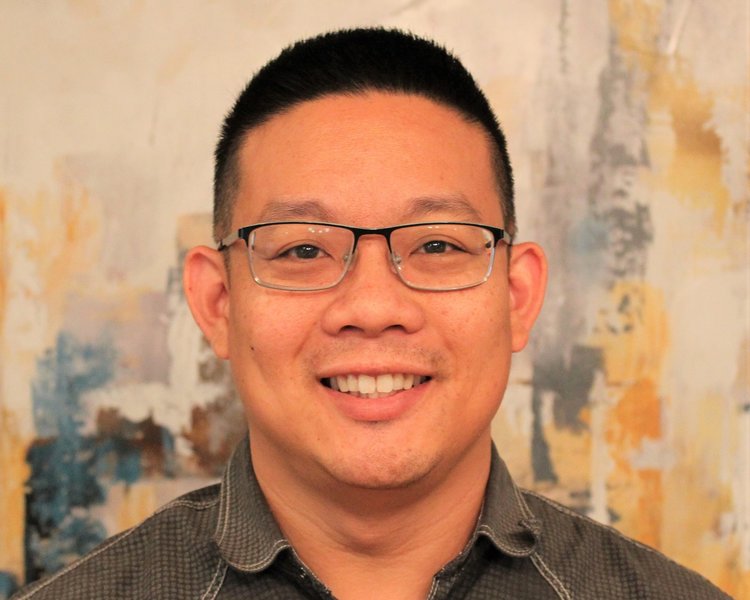 Dan Huang is a former InterVarsity Staff who now serves as a pastor in Pasadena, California. After formative years with InterVarsity as a student in Chicago, he joined InterVarsity, serving on with students and staff in various roles. He is passionate about journeying with others as they connect with God and embrace God's mission of love, grace, peace, and justice. Dan is married to Maureen Huang. Together, they have four "energetic" kids who they are trying to guide well through the pandemic.