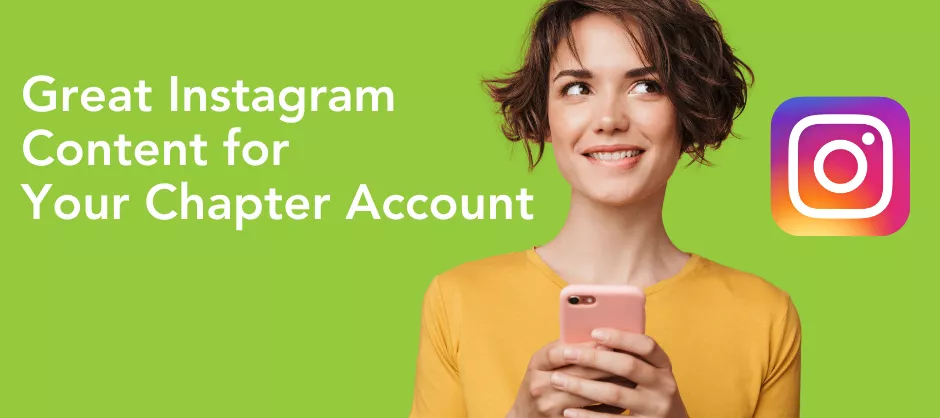 Great Instagram Content for Your Campus Account
If we checked out your ministry's Instagram feed, what would we find? If your feed is anything like mine, we'd likely see something like this (choose all that apply 😂) ...  
A) announcements/invitations piling one after another, 
B) months and months with no content at all,  
C) boom-sauce content material that took hours and hours to create. 
You need a shortcut. Pre-made content that works. Content that will make a great first impression. Content that will encourage your community. Content that saves you time. 
That's why we've created and curated this bank of fresh Instagram content. We met with focus groups and gathered feedback for what our InterVarsity ministries would find helpful. We commissioned researchers and designers. We culled through thousands of images. You've got to check this out. 
What's inside? 
150 unique pieces of content (enough that you could post 3x / week for the next year!) 
Formatted in both Post and Story sizes 
Incorporating the most Instagram-friendly elements of our InterVarsity's national brand 
3 Content Types (and how to use 'em) 
Bible Content 
We've curated 50 meaningful, encouraging Bible passages ... some familiar and some not. Then, we workshopped these passages down to short, punchy summary phrases that get to the heart of the passage. Finally, we crafted the scroll-stopping images contained herein (yes, we used the word "herein" ... we're sorry!). 

Quote Content 
We've curated 50 challenging, insightful book quotes ... featuring authors on various topics and with various backgrounds. You should have seen the piles and piles of books! Then we made the herein stuff included. 

Portrait Content 
We've curated 50 stunning images of real InterVarsity people. God designed us to pay great attention to other humans ... we're just drafting on his creative priorities (#AttentionHacking). We've added a little subtle InterVarsity branding to make a connection with your ministry. You're part of a bigger movement — lean into that blessing! 

How to use?  
Post: When you add the image to your feed, write up your own short reflection on the verse. What makes the quote meaningful for you? What's the Lord speaking to your community through this verse? What's an encouraging word you want your community to hear today? Throw in an emoji or two and your post with hit the bullseye. 🎯 
Story: When you add the image to your story, add in some stickers to make it even more visually interesting ... a reaction sticker, a poll, a question. You can add your own thoughts in text over all this if you want. And you can even add the same image to your story multiple times with different stickers to create some cool motion. 🐵🙈🙉🙊 
Find all of these resources here