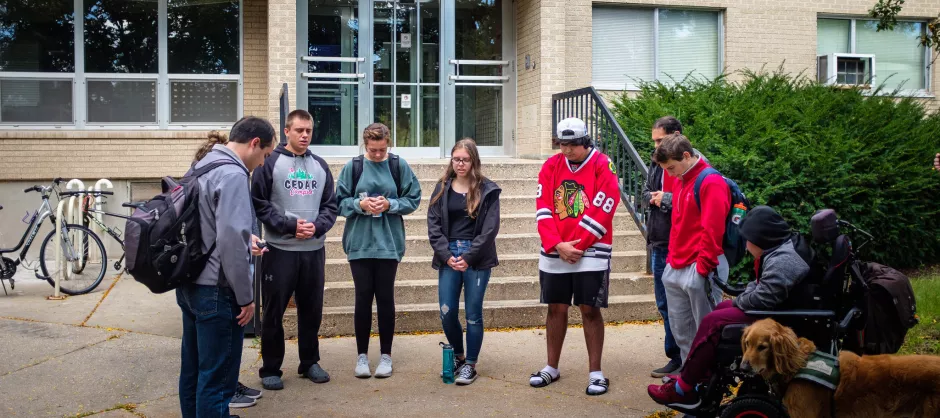 Prayer meetings don't have to be boring or awkward. They can be transformative! Learn how to lead times of prayer where your community experiences the intimate presence of God and be sent to join Jesus in the work he is already doing.
Lead Dynamic, Engaging Prayer
Campus ministry is an incredible challenge and opportunity. Over the years we've learned that one of the most important things we can do to grow students and fellowships in faith is praying together.
Understand the importance of leading corporate prayer for the campus
Lead a prayer meeting with students and faculty (in person or online)
Create a plan for hosting and facilitating a prayer meeting
---
Note: This course is hosted by The Ministry Playbook, which is an online learning space for students, interns, new staff, volunteers, and faculty, meant to offer the basics of campus ministry to anyone who feels called to it. This course is just one of many courses included in the Playbook. In order to take the course, you will need to create an account with The Ministry Playbook.