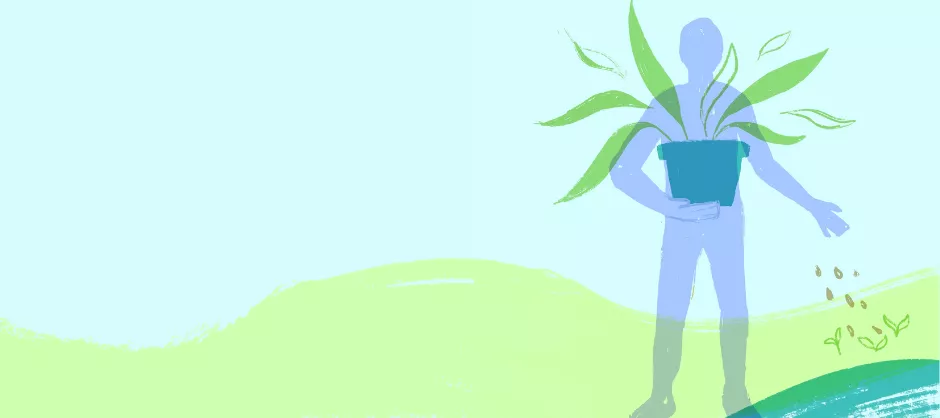 The Gospel as Place
Do you want to share the good news of Jesus Christ with friends and others on campus? Are you looking to relate Biblical teachings to the pressing challenges of today's world? 
If yes, we've crafted a guide for you. It introduces "the Gospel as place"—a concept that empowers you to share the hope of Jesus and how it relates to our relationship with God, others, ourselves, and creation. This guide will not only prepare you to communicate this message but also provide deeper insights to strengthen your faith, enabling you to compassionately share the Gospel with others. 
The Gospel as Place: An Introduction 
The gospel (good news) is really about a kingdom. A land where God's shalom is present impacting all aspects of society and our individual lives:
Peace with God is the primal peace for which we all long. 
Peace with others means we can embrace others, even in their brokenness, because God embraces us. 
Peace with self means we can hold our faults AND the fact that we are made in the image of God.
Peace with creation is possible because God made all things very good and called us to be part of creation's flourishing.
Interested in learning more about this concept? This article unpacks it even further. 
The Gospel as Place Article (pdf)
The Gospel as Place Presentation (Google Slides)
How to Use this Resource
First read the article to get a deeper understanding of the concept of "Gospel as Place." 
Read through the power point presentation and notes to get a sense of the overall presentation. 
Spend some time reflecting on how the Gospel as place concept connects with your life: Where have you seen the four elements of the Gospel operating in your life?  
Plan how you will walk through the presentation, note the specific slides where you can share a story or examples from your context. 
Practice with a friend before sharing. 
Share and invite people to respond!